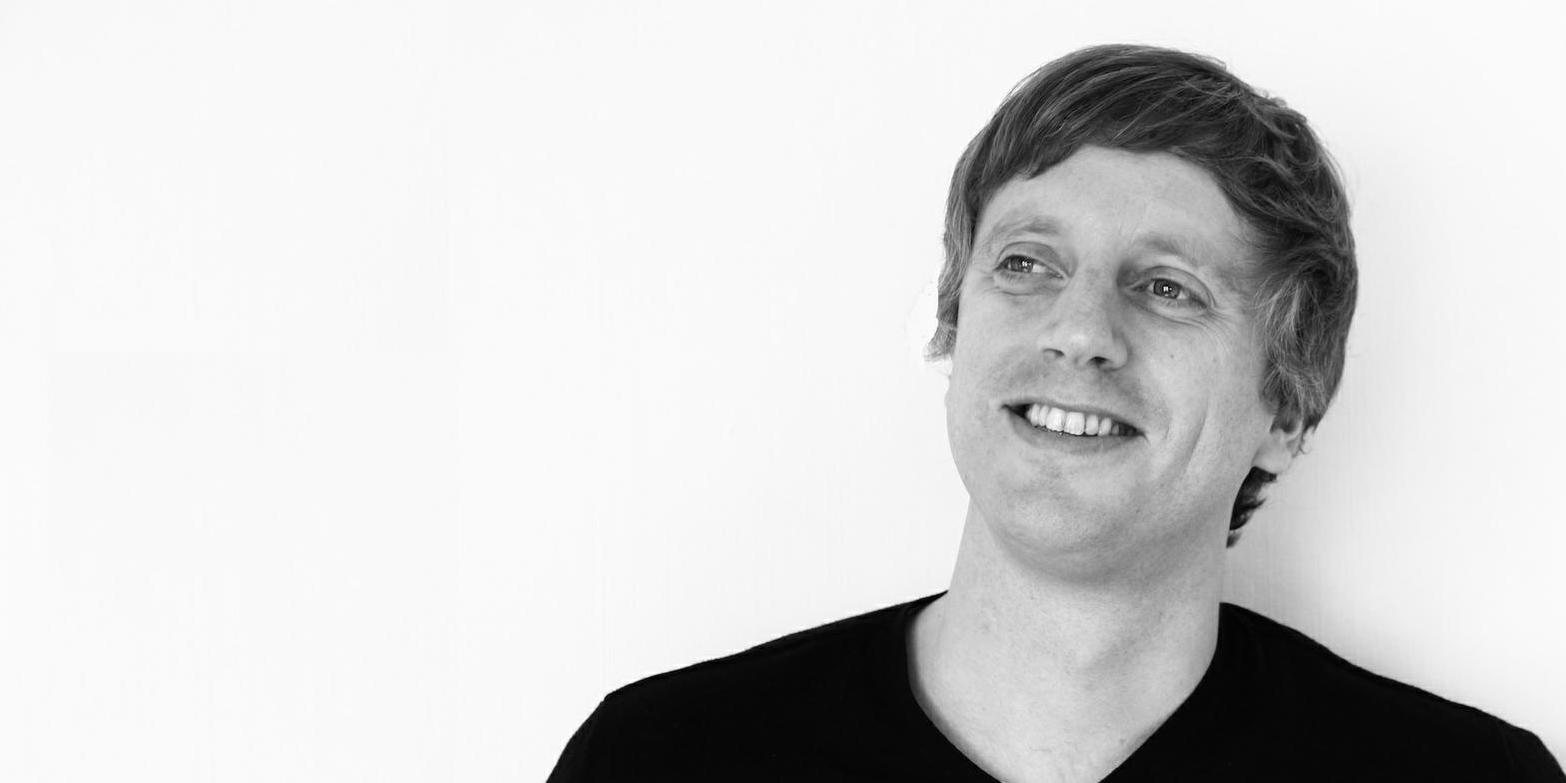 👋 Bonjour, I am Fabien.
I am an engineer, researcher, data scientist who walks alongside entrepreneurs and decision-makers when the path forward is unknown. With experience in prestigious academic institutions and in the industry, I explore ideas that do not have a shape yet. Refined over the last 15 years with my colleagues at Near Future Laboratory, my approach is about being curious, challenging strategic assumptions, and prototyping potential futures. We are publishing The Manual of Design Fiction, a guide to our practice, its origins, its utility and its impact.
Throughout my career, I experienced first-hand what it means to run a company that lasts, to co-create and launch products, to lead teams of talented technologists, to help executives make sense of socio-technological evolutions, to stretch people imagination through public exhibits, to teach and mentor young professionals. I still love doing all that.
Today, global multinationals, public organizations and small enterprises come to me looking for a pioneer, rigorous and humanistic mindset to explore 'what might comes next' in domains that data and digital technologies are transforming. For instance, my contributions led to the creation of data products at BBVA, to definition of new techniques for measuring visitor behaviors for The Louvre Museum, to the launch of a data visualization platform with Bestiario, to the design of a searchable earth platform for Satellogic, to the proof of concept of an air-travel detection system for Boeing and more.
I keep my mind fresh designing and writing software as a daily routine. My current pet projects are Rumbo, a tool that transforms GPS trails into 3D videos; and Próximo, an online text editor that puts stories on maps.
Each week I set aside a couple hours for Office Hours video calls for anybody to talk about early stage projects, ways to collaborate, a recent reading, a pressing challenge, etc. 📅 You can book a 45-minutes slot in my calendar.
Biography
Fabien Girardin (PhD) is a founding partner of the Near Future Laboratory, a distributed network of accomplished practitioners best known as pioneers of Design Fiction. Since 2009, they have helped over 100 organizations – from multinational companies and governments to NGOs and start-ups — bring focus to their visions and explore the unknown white spaces just beyond the core of their activities.
Throughout his career, Fabien has led and collaborated in dream teams that bring data science and design to the avant-garde of their domains. Most notably, he was co-CEO at BBVA Data & Analytics, a center of excellence in advanced analytics that derived knowledge from financial data[1][2][3][4]. At Massachusetts Institute of Technology, he pioneered techniques that analyze digital traces of human activity for urban innovation[5][6] and applied them in the industry for Le Louvre[7], the Boeing Company[8], Navteq, City of Geneva, among other clients. Subsequently, he co-created with the data visualization studio Bestiario, a visual programming environment that democratizes data manipulation and visualization as part of a practice he coined as Sketching with Data[9].
Fabien holds a Ph.D. degree in Computer Science and Digital Communications[10] from Universitat Pompeu Fabra (UPF) in Barcelona, Spain. Along his academic journey, he was also affiliated with the Senseable City Lab at the Massachusetts Institute of Technology (MIT). His research has been cited in more than 1900 academic publications.
Prior to his graduate studies, he joined the Swiss Federal Institute of Technologies in Lausanne (EPFL) to manage and investigate the use of technologies for collaborative learning. Earlier in 1997, he developed a web directory popular in Switzerland that he later sold to a local Internet Service Provider[11] to finance his studies in Computer Science at the Biel School of Engineering and expand his horizons working as a Software Engineer in Silicon Valley.
Besides occasional lectures in universities, design schools and business schools, Fabien speaks in international conferences such as O'Reilly Strata, TEDx, Sonar+D, Primer, Picnic, Lift, Barcelona Design Week, and Smart City World Congress. His work has been exhibited at the Museum of the Future in Dubai, the Design Museum in Barcelona[12], the National Football Museum in Manchester, the CCCB in Barcelona, the Fundacion Telefonica in Madrid, Santiago de Chile, Buenos Aires, Mexico City, Lima and the DOX Centre for Contemporary Art in Prague[13].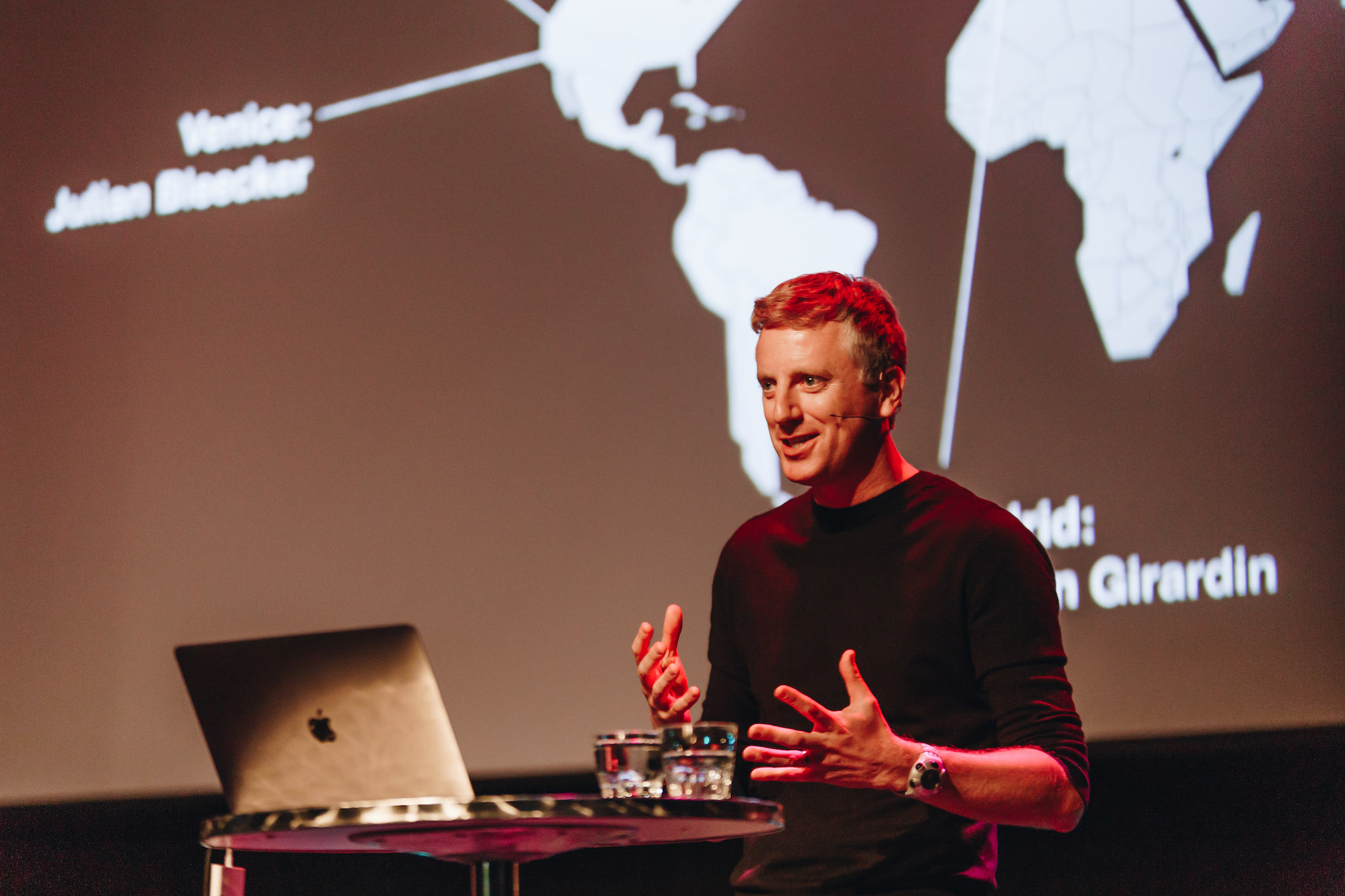 Contact
Connect
Follow
Meet
Code
Read
Selected publications
Recent posts
Selected media coverage
Exhibited work